BEWARE OF NEW BSIS INCIDENT REPORTING REQUIREMENTS
Barry A. Bradley, Esq., Bradley, Gmelich + Wellerstein, CALSAGA Legal Advisor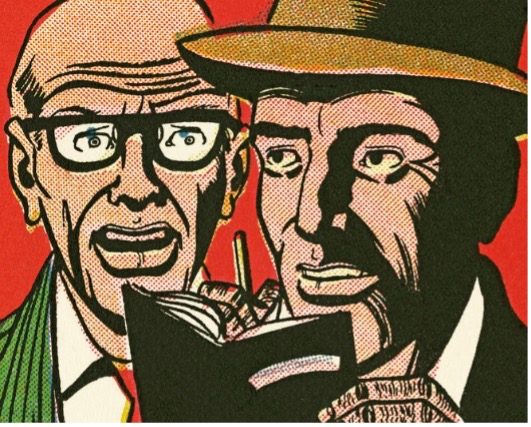 AUTHOR'S CORRECTION AND REVISION:  To clarify some questions raised by this article when it originally published, the Incident Report requirements below are more detailed to reflect that submitting the report to BSIS is required when an employee is discharged, suspended, or reprimanded as the result of being in a physical altercation with a member of the public. (See, "The New Rule," below with added language.)  Not every employee discharge, suspension or reprimand requires an Incident Report.  Sorry for any confusion.
Earlier this year, California Governor Gavin Newsom signed AB 229 into law. Among other things, this new law expands the duty of California Private Patrol Operators (PPOs) to report "incidents" that occur by security officers on duty.  Not only does it greatly enlarge the obligation and the circumstances of reporting, but citations for failure to report have just increased from $1,000 per violation to $5,000 per violation. Wow!  And this requirement took effect immediately.
The New Rule:
The Private Security Services Act, Business & Professions Code § 7583.2 now requires a written Incident Report to BSIS within 7 business days of the occurrence of any of the following:
[Note that the new expanding language is underlined.]
Discharge of a Firearm.
Physical altercation with a member of the public while on duty that results in any of the following:

Arrest of a security guard.
Filing of a police report by a member of the public.
Member of the public requiring any type of first aid or other medical attention.
The discharge, suspension, or reprimand of a security guard by their employer.
Any physical use of force or violence on any person while on duty.
Vague Terminology
The use of the new vague term, "any physical use of force," is going to be open to interpretation.  It's easy to understand that a fist fight, use of a weapon, etc., is a "physical use of force."  But how about the gray areas?
Does this include a simple hand on the back of the arm guiding someone to an exit?  How about a firm grip?  Does it include moving someone's hand from in front of an officer's face?  Does it include putting an arm up as someone approaches an entrance to prevent entry where physical contact is made?
While the terminology may be vague, the impact of the Bureau's enforcement of this new provision is clear: not only will there be an increase in the frequency of citations for violation of section 7583.2, but there will also be a great increase in the revenue these citations will create for BSIS.
Better to Self-Report?
It will be up to each PPO to determine whether or not an incident qualifies under the new "any physical use of force" terminology, and thus reportable to the Bureau.  Of course, most any report can result in BSIS conducting a further investigation to determine whether any other licensing issues should be addressed. (No PPO wants that to occur.)
Remember, reports should provide sufficient detail, but nothing that can be used against your PPO or your security officer in a civil or criminal matter (if possible).  Although these reports are not automatically discoverable under the California Public Records Act (CPRA), if you end up in litigation, a judge could order the production pursuant to a records subpoena. You are at the mercy of a judge on that given day.
LESSON:  If you're not sure whether or not to report an incident, that should probably tell you something. (That is, you should probably report it!)  If in doubt, always feel free to call your attorneys for some sage advice.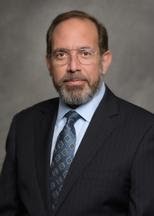 Barry A. Bradley is the managing partner of Bradley, Gmelich & Wellerstein LLP where he oversees the firm's Business and Employment Department and heads up the firm's Private Security Litigation Team.  A former Deputy District Attorney, Barry's practice concentrates on licensing, employment and business related issues, defending cases involving negligent security, as well as assisting clients in avoiding liability through proactive, preventative measures.  
The firm acts as general counsel for many security companies in California.  Barry is the Legal Advisor to The California Association of Licensed Security Agencies, Guards & Associates (CALSAGA).
He has been conferred an AV-Preeminent Peer Rating by Martindale Hubbell, the highest rating attainable, and has been named a Southern California Super Lawyer for the past 15 consecutive years in the area of Business Litigation.  Barry is also the recipient of CALSAGA's Security Professional Lifetime Achievement Award. bbradley@bgwlawyers.com  818-243-5200.
Our firm is very pleased to announce the promotion of Jaimee K. Wellerstein to equity partner and our name change to Bradley, Gmelich & Wellerstein, LLP. Jaimee will continue to serve as Employment Law Team Head and work with us to shape the future of the firm. Please note our updated email addresses and website URL in your records!
https://www.calsaga.org/wp-content/uploads/2021/06/calsaga-web-logo-1.png
0
0
Aley Moyer
https://www.calsaga.org/wp-content/uploads/2021/06/calsaga-web-logo-1.png
Aley Moyer
2021-11-04 21:11:12
2023-06-29 10:22:23
The Californian 2021 Q4 – BEWARE OF NEW BSIS INCIDENT REPORTING REQUIREMENTS