COVID-19 AND EMERGING SECURITY RISKS
Tory Brownyard, Brownyard Group 
Earlier this year, I wrote about how a hardening market for security insurance was going to have a pronounced effect on the industry. What I did not — and could not — anticipate was the impact of a pandemic, global civil rights protests and inner city looting across the country.
It has been heartening to watch how the security industry has responded. Security firms did not hesitate to change their policies and procedures to protect officers. If they had hesitated, we may have seen more guards fall ill with COVID-19. Yet many still have questions about what this all means for them, particularly when it comes to insurance and liability. Let's review the issues.
COVID-19
As was the case for many industries, early stages of the pandemic brought much uncertainty to security. It was unclear where officers would be needed most, and many expected that firms may struggle as schools, shopping centers and public spaces were shut down. Security companies acted fast to protect their staff and figure out what their clients needed most in these difficult timeswhich is why the industry hasn't been hit as hard as might be expected. COVID-19 has highlighted a greater need for security officers, as well as their versatility.
While we saw an expected decline in business in some sectors and regions, we have also seen many security firms adapt to changing business needs and even reinvent themselves in response to COVID-19. This has meant taking on patrol duties, hospital work and alarm response jobs. As businesses have started reopening, security officers have been asked to handle temperature screening.
These temperature screenings raise many questions about risk and insurance. This may seem outside the bounds of typical post orders, yet officers who protect office buildings and other large facilities have been conducting these temperature checks. In these instances, insurance protection could be available under incidental medical malpractice coverage. Still, it is important for security firms to take measures to ensure their clients understand that temperature readings do not guarantee tested individuals don't have COVID-19.
To limit liability, other firms have responded by contracting medical professionals to conduct temperature screenings. In this case, incidental medical malpractice coverage no longer applies as it is intended to cover security workers, not contracted medical professionals. For medical contractors, security firms would want to consider acquiring a separate medical malpractice insurance policy.
Security officers have also been asked to add sanitizing and disinfecting to their list of duties. Since the intent of security insurance coverage is usually only for security work, these tasks likely fall outside the risks insured by a security firm's policy. This is a situation where checking in with a trusted insurance brokers is a good idea. Sanitation services may need to be classified as janitorial services or something similar, which may necessitate a separate insurance policy. Otherwise, any claims arising from sanitizing and disinfecting may not be covered.
Beyond additional responsibilities, the security industry has also had to deal with the virus itself. What happens if an officer contracts COVID-19 on the line of duty? In some instances, contracting a disease in the line of duty may be covered under workers' compensation policies. Any claim would have to be followed by a thorough investigation to find out whether the contracting of the virus was work-related. If it is determined, that the claim is compensable, then benefits may include coverage for medical bills and indemnity pay for those who have lost time from their job. As every case is different, it is always a good idea to talk it through with your broker or insurer to make sure you have all the facts.
How the protests have impacted security
Nationwide, there have been riots and protests regarding the police force in recent weeks. As noted in news reports, police in a few areas of the country did not respond to calls in late June. This is clearly a conundrum for security officers with post orders to observe and report. For example, if a security officer works at an apartment complex that deals with intruders who damage the lobby, typically they would alert the police. Now, they may be forced to choose between enduring daily intrusions and ignoring the risk to life and property or taking on the risks of physical intervention.
Consequently, we've received many calls in recent weeks asking if officers are covered to act in these circumstances. Since they cannot just call the police any longer, what are the potential liabilities? In this situation, the answer likely comes down to their post orders. If the post orders clearly state the responsibility of the officer is to just observe and report, then they take on liability by acting further, even in the event police do not respond. Plus, officers typically tasked with observing may not have the training to de-escalate physical confrontations — putting the officers and others at risk.
The other issue that has emerged for security officers in recent weeks has been the actual protests. Some guard firms have been asked to step in and help secure businesses in areas affected by looting. With this significant exposure to crowds and potential acts of violence, this is a risk to be carefully weighed.
Over the past two decades, the security industry has made a dramatic shift towards careful risk management. The industry is safer than ever — and well equipped to respond to our current realities. It still helps for companies to maintain an open dialogue with their insurer to ensure any and all additions to their services are covered in their policy, particularly as responsibilities outside their normal comfort zone become more relevant in the industry.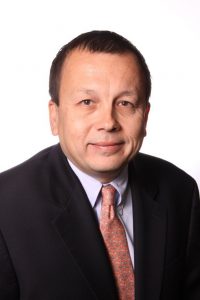 Tory Brownyard, CPCU, is President of Brownyard Group (www.brownyard.com), an insurance program administrator with specialty programs for select industry groups. In addition to his responsibilities as President, he currently spearheads the Brownguard security guard insurance program. Tory is a highly-regarded subject matter expert in the field of Security Insurance and has contributed to industry publications such as Security Magazine and has been featured regularly in leading insurance publications. He can be contacted at TBrownyard@brownyard.com.
https://www.calsaga.org/wp-content/uploads/2021/06/calsaga-web-logo-1.png
0
0
Kate
https://www.calsaga.org/wp-content/uploads/2021/06/calsaga-web-logo-1.png
Kate
2020-08-01 13:10:54
2023-07-24 13:58:09
The Californian 2020 Q3 – COVID-19 AND EMERGING SECURITY RISKS