SWITCHING GEARS FROM PLANNING AND PREVENTION TO PIVOTING
Mark Folmer, TrackTik, CALSAGA Network Partner
While the COVID-19 crisis takes an increasingly devastating toll on the most vulnerable in our society, it is also striking the most resilient: our law enforcement officers. In New York City alone, one out of every six police officers is out sick or in quarantine. In early April, there were more than 1,500 individuals, including 2 police chiefs, and the deputy commissioner in charge of counterterrorism, out of 36,000 NYPD officers, infected with the virus. Across the country, police departments in Detroit, Houston, and Los Angeles are facing similar challenges, but none that matches the magnitude experienced by what has become the epicenter of COVID-19.
With private security companies and their teams of security officers being called upon to provide additional security and support to assist law enforcement, the security industry is quickly pivoting from planning and prevention to response. Security guards are now maintaining social distancing and performing other health and safety checks at hospitals, government facilities, and essential businesses. They are also protecting non-essential businesses such as schools, retail stores, and office buildings that have been closed but still require security. Yet despite the fact that these new public-facing roles come with increased exposure and risks to personal and mental health and safety, security officers are still showing up for work every day.
CovidCrime is Real
As law enforcement struggles to keep up with the evolving crisis, and individuals are being asked to isolate at home, some criminals are taking advantage of shuttered businesses and deserted streets, leading many law enforcement agencies to urge businesses and commercial property owners to take proactive measures in preventing their properties from being targeted by a wave of what's been dubbed "CovidCrime." So, some closed businesses with storefronts have already started to board up their windows. Other suggested measures include increasing lightning, upgrading entrance locks and security systems, or keeping staff on premise during the daytime hours and hiring private security officers for the overnight hours. To reduce the increased financial burden of extra security, some businesses have started to pool resources, or share services with other tenants in the same building or geographic area. Giving security officers clear and up-to-date instructions is more important than ever considering that in many situations, they may be working alone.
Threat Risk Assessment
As the crisis evolves, it may be time to review your threat risk assessment (TRA). With "CovidCrime" spreading around the world, security companies need to address potential risks. A good TRA identifies exposure by analyzing security weaknesses and taking action to manage the risk and reduce the impact of any threats. The standard process of a comprehensive TRA consists of asset identification, threat analysis, risk assessment, and risk management.
While many aspects of a traditional TRA still apply, during a pandemic, you may want to consider:
Restricting access to and/or monitor entry points
Controlling secure areas
Reviewing access points
Performing random checks for unauthorized access
Verifying alarm systems and fire detectors
Monitoring entry points via security cameras
Implementing measures to prevent unauthorized people from accessing secure areas
To pinpoint what areas or access points need to be monitored and secured, it's important to rely on accurate historical incident data.
Take Advantage of Technology
With the need and deployment of security guard services growing rapidly right now, there's no better time to take advantage of the available security technology on the market. Look for technologies that enable your security guard firm or in-house security team to simplify operations, drive transparency, and support accountability. The larger a workforce becomes, it is important to streamline scheduling for a large, diverse, and mobile security workforce to reduce the number of human interactions; however it is too complex to do without the proper tools and the likelihood that you have various staff members now working from home.
Pivoting Your Business Model
If there was ever a time to take a long, hard look at your business model, it's now. Have you been thinking about diversifying your small- to medium-sized business? Expanding your reach from high-end retail guarding to providing door security at luxury condominiums to guards for gated communities? If the shuttering of high-end retail stores has furloughed your team, what about exploring the myriad of new guard duties presented by the pandemic. With most of the retail industry on pause, guards are now considered essential services outside hospitals, supermarkets, drug stores, hardware stores, and many other locations that were virtually unheard of six weeks ago. Consider the training and equipment needs of these positions to ascertain if your team is capable and equipped to step in and handle any new opportunities that come your way. Chances are, they are.
Right now, there is an increased demand for security guards in sectors like healthcare, grocers, and some hotel properties while there is a decrease in the education, aviation, travel, and hospitality sectors. However, as more businesses start to gradually open up, so will new guarding opportunities. With much talk of a "new normal," in the early days of opening up the economy, we may likely experience an increased security presence reminiscent of what happened during after the 9/11 terrorist attacks. We may be asked to provide more identification upon entering public buildings, our temperatures may be taken prior to entry, and the number of people allowed to enter may be restricted which is where the security industry will be asked to step up just as the private sector has stepped up.
Fanatics, the company that makes the official uniforms for Major League Baseball, is now using the material it uses to make jerseys to make masks and hospital gowns. The first set of jerseys were made with material originally intended to make jerseys for the Phillies and Yankees.
Image Options, a leading Silicon Valley visual communications company has gone from building installations for trade shows and office environments to producing PPE to help healthcare professionals fighting COVID-19. The company recently unveiled a new checkout shield to help protect cashiers at grocery and retail stores.
Nike has also joined in the effort by making face shields from shoe collar padding, clothing cords, and the soles from Nike Air shoes.
L'Oréal, one of the world's largest beauty producers, announced in mid-March that it will use its manufacturing facilities to make hand sanitizer and hydroalcoholic gel throughout Europe.
The value of security has never been greater than it is right now, but security companies and the industry in general should be prepared for a marathon not a sprint to the finish line. We should be prepared to adjust our business and delivery models, and be nimble and open to pursuing new lines of business as they present themselves in the coming weeks and months. It's never too late to expand your service offering and make your security teams available for new and unconventional duties. The security industry is quickly emerging as a business enabler––helping existing businesses get safely and securely back to work––by demonstrating that we continue to be operational and responsive in a time of pandemic.
While it may be tempting to focus on the negative aspects of the crisis we are all currently facing, a more positive approach might be to take this opportunity to step back, take stock, and deliver more.
Do you want to know how the security industry is reacting to Covid-19? Fill out this 5 minute survey and we'll share the insights with you!"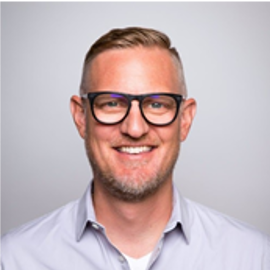 Mark was named to the prestigious IFSEC Global influencers list in 2018 & 2019 for "Security Thought Leadership". He is also a highly active international security figure, member of ASIS and a Fellow of the UK Security Institute, as well as a world renown data-driven Operations & Security leadership expert. Mark is based in Montreal, Canada with TrackTiK, a dynamic and cutting edge tech company. Mark is also a lecturer and commentator on global security issues.
https://www.calsaga.org/wp-content/uploads/2021/06/calsaga-web-logo-1.png
0
0
Kate
https://www.calsaga.org/wp-content/uploads/2021/06/calsaga-web-logo-1.png
Kate
2020-05-02 15:04:59
2023-07-24 14:00:32
The Californian 2020 Q2 – SWITCHING GEARS FROM PLANNING AND PREVENTION TO PIVOTING