SAFETY – 2020 COVID-19 PANDEMIC
Shaun Kelly, Tolman & Wiker, CALSAGA Preferred Broker
We hope everyone is safe and healthy during this time.
The COVID-19 global pandemic has modified the way we live, how we interact with others and how we conduct our businesses. It is impossible to predict exactly what the world and our daily lives will look like going forward. However, we can assume that we will all be required to implement safety policies and procedures to protect ourselves, employees, clients and the public from infectious diseases. This will include providing a safe workplace/worksite and complying with new safety regulations.
To assist in providing you guidance and resources, here is information that may help you prepare for what is expected of you now and what may be expected of you in the future regarding safety policies, procedures and training:
Safe Workplace/Worksite
Cal/OSHA recommends employers to follow recommendations from the Centers for Disease Control. Employers are required to determine is COVID-19 is a hazard in their workplace. If there is a workplace hazard, then employers must implement proper measures and provide training to their employees on their COVID-19 infection prevention methods
Employee Training
Encourage employees not to come to work if sick or if there is a sick member in their household
Identify potential source of exposures at work, especially if working with clients/public What engineering and administrative controls are being implemented to protect workers
What PPE is being provided to protect workers
California Department of Public Health (CDPH)
Center for Disease Control (CDC)
Compliance
To stay current and up-to-date on COVID-19 Safety Compliance and Training, which seems to be changing daily, we consult with GotSafety. They have been a great resource for us and our clients. COVID-19 has brought up new safety concerns and below is a link to a webinar they provided on thatsubject. Included are guidelines to an "Infectious Disease and Response Plan". Also, a "Training Lesson"specific to the Security Industry should be completed soon.
Click here to review the webinar to assist you with your own Safety Program
COVID-19 Claims- Latest CA Workers' Compensation Update
Two major decisions pertaining to COVID-19 claims taking place.
The first is that Governor Gavin Newsom is prepared to issue an executive order that would create a conclusive presumption that COVID-19 illnesses and deaths sustained by "essential workers" are work-related, and therefore covered under workers' compensation policies. Other states have already taken similar actions, by executive order or legislative enactment.
Second, the WCIRB Governing Committee voted unanimously on Friday (4/17/20) to submit proposed changes to its operating plans that would: 1) exclude COVID-19 claims from employers' future experience rating modifications; and 2) exclude from calculation of employers' payrolls all paymentsmade to employees who are still being paid but who are not working.
Additional COVID-19 Employee Benefits Plan Update
The implementation of an "Infectious Disease and Response Plan" is not mandatory per code (at thistime), however it is important to assess all hazards per your IIPP (which would include COVID-19) and be proactive for the health and safety of your employees and clients. So, I would say an "Infectious Disease and Response Plan" IS MANDATORY. The impact of an effective Safety Program createspositive changes in employee behavior, which in turn benefits you. Please let us know if we can assistyou with your questions regarding your Safety
Take Care and Be Safe!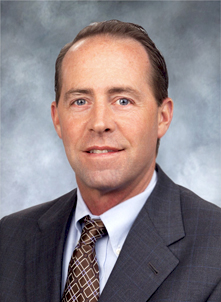 Shaun Kelly joined Tolman & Wiker Insurance Services in 2005.  He specializes in all lines of property and casualty insurance for industries including contract security firms, agriculture, construction, oil and gas. Shaun received a BS in Business Administration with a major in Finance from California State University in Fresno, California. He is an active member of several industry associations, including the Association CALSAGA, the Kern County Builders Exchange and the Independent Insurance Agents of Kern County. Shaun can be reached at 661-616-4700 or skelly@tolmanandwiker.com.
https://www.calsaga.org/wp-content/uploads/2021/06/calsaga-web-logo-1.png
0
0
Kate
https://www.calsaga.org/wp-content/uploads/2021/06/calsaga-web-logo-1.png
Kate
2020-05-02 14:15:09
2023-07-24 14:01:16
The Californian 2020 Q2 – SAFETY – 2020 COVID-19 PANDEMIC