PHYSICAL SECURITY SUCCESS DURING COVID-19
Chris Anderson, Silvertrac Software, CALSAGA Network Partner
We live in a modern world, where science and technological advancements drive our day-to-day life and the growth of our communities. It was a world many thought was at least mostly bulletproof against mass disruption caused by new ailments and diseases. But then COVID-19 hit, and most of us got tossed into the chaos of figuring out what to do during this unique crisis.
What happens to our families? To our businesses? To our employees? What happens to our world as we know it once this passes?
While the world continues to be blinded by noise and chaos, our loved ones either shelter-in-place as non-essential workers or go out into the world to heal and protect our communities.
The Silvertrac team has dedicated its efforts to bring some clarity to the noise by providing informative and helpful resources to security personnel and healthcare workers so they can continue to do their jobs safely and effectively.
Physical Security Impact
In addition to monitoring this crisis through a variety of sources, we have gotten our insight from clients – directly from the frontlines of security operations. This is what we know about the impact of COVID-19 on physical security operations so far:
Operations that solely contract with events are struggling more than operations that have diversified their clientele.
Operations that are diversified are seeing an increase in mobile patrol contracts for closed businesses, HOAs, and rental properties.
Operations are seeing an increase in domestic violence, fights, and violent crimes while shelter-in-home orders are in effect.
The most successful operations are ones with a firm foundation of delegation/structure, and team members willing to go above and beyond for the sake of maintaining a successful operation.
It is encouraged that all essential workers, including security officers, carry with them an authorization letter, should they be stopped by law enforcement or National Guard personnel.
Finances
Here is what we know about the financial challenges that are happening to the physical security industry as COVID-19 unfolds.
Many of the financial issues stem from the already tight margins that small-to-midsize security companies operate with, but we are also seeing problems coming from the increasing number of inoperable businesses and inability for people to pay rent or mortgages. Everyone is hurting, and it's having a snowball effect across all industries, including ours.
Client Payments
First and foremost, Silvertrac always advises working with clients before making any drastic decisions and nullifying a contract. We believe that creating partnerships with clients, not just being a vendor who shows up for the bare minimum, is a great way to think about client relationships no matter the situation.
Second, if you are struggling to receive payment and you are unable to come up with a payment plan with your client, we have seen security operations start requiring 1-2 months of payment in advance to ensure that cash flow stays as normal as possible..
CARES Act
Businesses around the country – especially small businesses – continue to feel the effects of social distancing and shelter-in-place orders. The $2 trillion CARES Act was signed on March 27, 2020, as an attempt to protect these businesses and the US economy.
The most substantial part of the CARES Act is the Payment Protection Program (PPP). This $349 billion fund is meant to assist small businesses with payroll costs, mortgage interest payments, rent, utilities, and interest on debt that has been accrued before 2/15/20.
Here are some of the guidelines for applying for the CARES Act:
Companies must have less than 500 employees.
Sole proprietorship and independent contractors are eligible.
Anyone on payroll as of 2/15/20 is eligible for payment.
Families First Coronavirus Response Act is not eligible for PPP.
Applying for a PPP loan is proving to be challenging. Banks are doing their best to keep up with the number of loan requests coming through while also trying to keep up with real-time government updates.
Loans are given out on a first come first serve basis so businesses are encouraged to apply sooner rather than later. Keep in mind, it is critical that all paperwork is filled out thoroughly and correctly. If mistakes are made, business owners will have to resubmit their request and go to the back of the line.
With only so much money to loan out and continual changes, it will be up to you, the business owner, to maintain contact with your bank and local SBA office to make sure that your paperwork is being processed in a timely manner.
**As of the week of 4/13/20, the allocated CARES Act PPP funds have all been accounted for. The government is reviewing how to add additional funds to this program.
Operations
In order to maintain successful security operations, finances aren't the only driving factor. A stable foundation is what determines the winning operations from the losing operations. Making sure the correct organizational structure and proper tools are in place is what ensures a security team can operate under the pressure of an evolving crisis.
Organizational Structure
The most successful clients that Silvertrac has served over the years have implemented a combination of a structured hierarchy that reinforces delegation and team members who are willing to do whatever is needed to get the job done.
While there is no one right way to build a physical security organizational structure, at its core the structure should include a downward delegation from owner to supervisor to security officer. The more officers you have the more supervisors you will need.
Decentralized command, which promotes the ideas of trust and delegation, teaches us that supervisors most effectively manage 5-6 team members at a time. Of course, not all operations are able to maintain that supervisor to officer ratio. In that case, communication is key to the success of the operation.
Many of the ex-LEO and ex-military security business owners that Silvertrac works with have chosen to build an organizational structure that mirrors their respective agencies. This has proven to be a successful technique that not only empowers employees but provides a structure of growth for officers to move up the ranks.
PSIM
Physical Security Information Management (PSIM) systems are another important part of a successful security operation. A PSIM system collects and displays information from various security systems in a central technology platform. This includes video feeds, access control, and incident reporting, to name a few.
All of these different data points are what allows a security operation to stay on top of what is going right and what is going wrong. It allows supervisors to know when and where their officers are and how quickly something is being resolved or if it isn't being resolved.
PSIM systems are what save a security operation when a client is upset or accusing an officer of wrongdoing. Supervisors can quickly and easily go pull all of that data and provide proof of no-wrongdoing or provide a disciplinary response if something has gone wrong.
These systems also give owners and executive teams hard data to help them determine if the operation is meeting monthly, quarterly, or annual goals. If you don't know where you are or where you are going, how is a business supposed to grow?
In the scope of COVID-19 and overall crisis management, PSIM systems can help to maintain order within the chaos and noise of the outside world. We have one client running anywhere from 70-80 Silvertrac portals at a time and continues to bring on new contracts at a very fast rate due to COVID-19. Without a system like Silvertrac in place, they would be totally disorganized and inefficient at protecting their increasingly violent communities.
If you aren't currently running a PSIM system or are exploring your options, the Silvertrac team has a few different options that may be beneficial for your security operations.
Silvertrac Lite – A free, paired down version of our original Silvertrac guard management solution. Perfect for operations getting started or are struggling to maintain contracts or receive payment during the crisis.
Silvertrac – Our original, top-rated guard management solution perfect for small-to-midsize security operations.
Trackforce – Earlier this year, we joined the Trackforce Valiant team to offer the best guard management solutions to the industry that service all tiers of security operations. Trackforce is a great choice for enterprise operations and integrates with Valiant's work-labor management solution for a true all-in-one security management platform.
Health & Wellness
Mental health is always important. However, in times of crisis, mental health must become a bigger priority. With the forced seclusion from normal life, the anxiety that comes along with numerous points of uncertainty, the fear of our loved ones being sick, and the weight of financial crisis looming, the health and wellness of security officers are important not only for their safety but also those of non-security personnel.
Here are a few tips to help keep your security operation healthy and happy so they can continue to serve our communities on the front lines:
Laugh – It seems silly, but laughing helps to keep serotonin levels up and the mood light.
Don't schedule too much OT – Just like all of us, officers feel the weight of what is happening right now. Allow them time to decompress once they get off a shift so they can show up ready to perform at their best the next day.
Provide time off – Give your team members time to relieve themselves from the additional stress of being on the front lines of this pandemic. They need a mental break and will be better at their jobs after receiving some time to relax.
Play video games/watch a movie/read a book – These three tools can be nice escapes from the day-to-day chaos that we are all living in, especially for officers who are seeing the sins of the world out on the streets.
Eat healthy – Maintaining a well-balanced diet keeps your mind and body sharp. Not only will it put you at less risk to get sick (including catching COVID-19), but it will keep officers more alert on duty.
Fitness – Keeping your body moving helps to keep your mind and body sharp and healthy. It provides extra energy and releases the stress/anxiety that comes along with working through a crisis.
Security operations don't have to be caught in the under-current of COVID-19 or any other crisis. Building a solid foundation and keeping up on the changes of a crisis will allow a physical security company to roll with the punches of the chaos.
Making sure you and your team are maintaining communication and a will-do attitude is helped by proper self-care and makes a world of difference when operating under the natural stress and anxiety of a crisis.
Together, these tools not only help your team to survive the crisis, but they may also help you to grow your business and your team for the better.
The Silvertrac team would like to thank all of the security operations and personnel continuing to serve on the front lines during the COVID-19 crisis. We are incredibly grateful for your efforts and sacrifices. We are here to support you during this time, however we can.
Catch a replay of the April Thinkcurity COVID-19 Q&A here!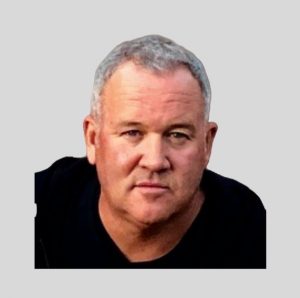 Chris is the Founder of Silvertrac Software and has been working in the security industry for more than 25 years. He enjoys working with our clients everyday to help them grow their businesses and really enjoy what they are doing. Chris currently lives and works in Seal Beach, CA.
https://www.calsaga.org/wp-content/uploads/2021/06/calsaga-web-logo-1.png
0
0
Kate
https://www.calsaga.org/wp-content/uploads/2021/06/calsaga-web-logo-1.png
Kate
2020-05-02 14:51:15
2023-07-24 14:01:02
The Californian 2020 Q2 – PHYSICAL SECURITY SUCCESS DURING COVID-19