THE IMPORTANCE OF INCREASING COMMUNITY SECURITY
Mark Folmer, TrackTik, CALSAGA Network Partner
In the aftermath of a string of attacks targeting various communities around the United States, many state officials are calling for more protection. In New York state, for example, the governor has announced increased patrols by the state police in communities to counter what he calls "domestic terrorism." Several state lawmakers across the United States have also asked the National Guard to visibly patrol and protect communities.
In Long Beach, California police will increase visibility and perform additional patrols and have asked the public to alert police if they see anything suspicious. Los Angeles officials have also modified how they respond to world conflicts and terrorist acts as tactics change. Post-9/11, authorities focused on protecting large-scale targets like high-rises, famous landmarks, and airports. They are now looking more at "soft targets" after several attacks targeting crowds of people celebrating in their communities and pedestrians have occurred. Security is also being beefed up at the Los Angeles port and LAX.
Community Involvement
But it's not just physical security that officials are changing. Some communities are creating neighbourhood safety coalitions, or neighborhood watch programs, which will allow communities to work together to catch signs of crime and violence and report them before anything happens.
"If you see something, say something™?" which became the unofficial slogan of post-9/11 America, is a national campaign that raises public awareness of the indicators of terrorism and terrorism-related crime, as well as the importance of reporting suspicious activity to state and local law enforcement. In the wake of the recent communal attacks, public awareness matters now more than ever.
A few ways you can help keep your community safe: pay attention to your surroundings, get to know the neighbors, use timers on lights inside your home, install motion-sensors on lights outside your home, and never post your vacation dates on social media. As you spend time in and around the community, if you see something that doesn't seem quite right, say something. By being alert and reporting suspicious activity to your local law enforcement or security officials, you can protect your family, your neighbors, and your community.
Public safety and security is everyone's responsibility though. If you see suspicious activity, report it to local law enforcement or a person of authority:
Who did you see?
What did you see?
When did you see it?
Where did it occur?
Why is it suspicious?
The Role of Security Companies
Security companies can also play an integral role in keeping your community and property secure and safe. Many security companies, often working in collaboration with local police, offer home protection programs designed to deter and respond to criminal activity, safeguard homes and properties, and encourage residents to collectively protect their communities.
When hiring a security company, here are a few qualities that you should look for:
Reputable Industry Provider
It's important to find a reputable and trustworthy service, regardless of the size of the company. Look for a security company that provides excellent customer service, has a solid reputation with positive reviews, and values client feedback. A quick Google search could reveal a company's reputation through Linkedin and Facebook reviews.
Trained and Certified Guards
Ask your prospective security company about the qualifications of their staff. It's important that the security company provides guards that are well-trained and vigilant. Extensive training and discipline can set a top security guard apart from the rest. Be sure to check for certificates and licenses to know how much training the security guard has. If the guards are authorized to carry firearms, additional qualifications and carry permits may be required. Trained security guards know how to respond to crime and how to address any criminal activity like theft or vandalism.
Innovative Technology
Is the company up-to-date with the latest innovations in security technology? Most security companies promise that their guards are always on-time, stay alert, and respond appropriately when an incident occurs. But that promise should be backed up by what should be standard in the security industry–a security solution that verifies check-in/check-out, documents patrols and duties, . You should make sure the company has the ability to track guard activity with GPS tracking which provides a dynamic, real-time map of the location of guards at all times.
Summary
With police departments under increasing pressure to protect communities, despite reduced budgets and staff, many security organizations believe that the future of community security lies in improved public-private partnerships. Right now, police departments around the country spend more time dealing with noise complaints and rescuing cats from trees than solving crimes and enforcing law. So it just makes good sense to use private security officers to support state, county, and municipal policies agencies where they can make an impact on the safety and security of our communities.
Securing our communities shouldn't be the sole responsibility of any one organization though. It should be a partnership between the citizens of the community working together with police agencies and security companies. Protecting our communities is not just about preventing crime. It's also for the well-being of all the families in the community thanks to private security's contribution to safety.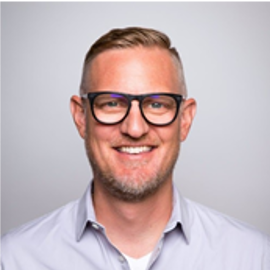 Mark was named to the prestigious IFSEC Global influencers list in 2018 & 2019 for "Security Thought Leadership". He is also a highly active international security figure, member of ASIS and a Fellow of the UK Security Institute, as well as a world renown data-driven Operations & Security leadership expert. Mark is based in Montreal, Canada with TrackTiK, a dynamic and cutting edge tech company. Mark is also a lecturer and commentator on global security issues.
https://www.calsaga.org/wp-content/uploads/2021/06/calsaga-web-logo-1.png
0
0
Kate
https://www.calsaga.org/wp-content/uploads/2021/06/calsaga-web-logo-1.png
Kate
2020-02-01 23:12:11
2023-07-24 14:01:41
The Californian 2020 Q1 – THE IMPORTANCE OF INCREASING COMMUNITY SECURITY