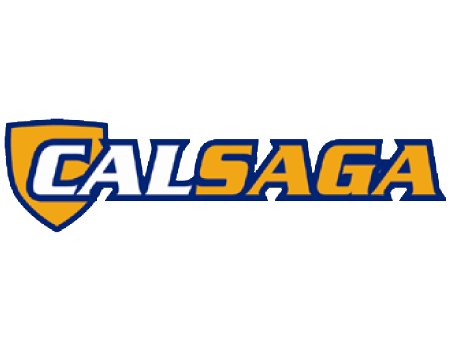 As an association we strive to keep you up-to-date on relevant information for your business. Please review the information below from the BSIS. FIREARM ASSESSMENT - NEW DATE OF IMPLEMENTATION Senate Bill 547 (Chapter 429, Statutes of 2017)…
https://calsaga.org/wp-content/uploads/2018/01/logo-rect.png
350
456
Kate
https://www.calsaga.org/wp-content/uploads/2021/06/calsaga-web-logo-1.png
Kate
2017-12-29 13:26:12
2018-01-16 23:28:06
BSIS Update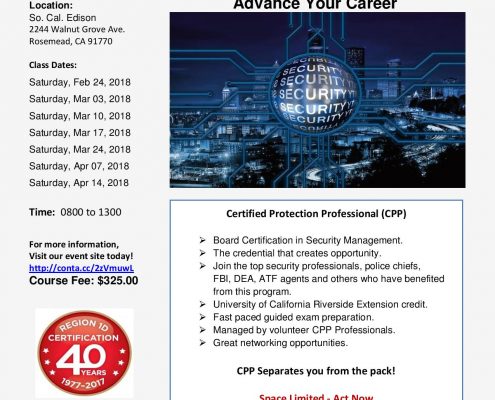 Are you preparing to take the exam for ASIS International's Certified Protection Professional accreditation? Check out the information below regarding the review course offered by ASIS Interational Region 1 D. Click here to register. And don't…
https://calsaga.org/wp-content/uploads/2017/12/CPP-Course-Flyer-2018-12-14-17-page-001.jpg
1650
1275
Kate
https://www.calsaga.org/wp-content/uploads/2021/06/calsaga-web-logo-1.png
Kate
2017-12-28 22:34:56
2017-12-29 13:35:17
Preparing For The CPP Exam?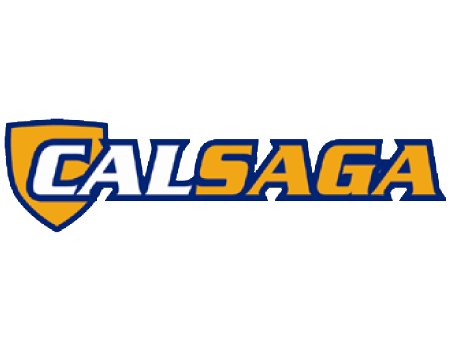 As an association we strive to keep you up-to-date on relevant information for your business. Please review the information below from the BSIS. The Bureau has created two new email accounts to better assist you with the following issues: Proposed…
https://calsaga.org/wp-content/uploads/2018/01/logo-rect.png
350
456
Kate
https://www.calsaga.org/wp-content/uploads/2021/06/calsaga-web-logo-1.png
Kate
2017-12-20 23:26:12
2018-01-16 23:28:33
BSIS Update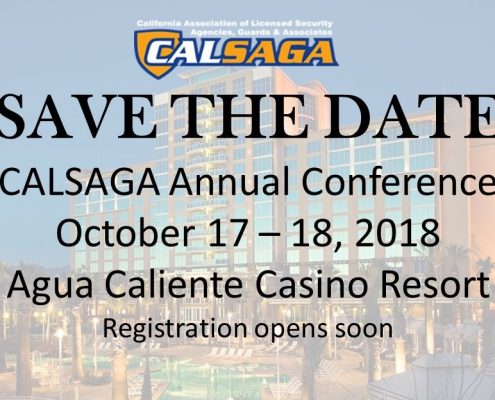 Mark your calendar! You are invited to attend the 2018 CALSAGA Annual Conference. Schedule of events and speaker information will be available soon.
https://calsaga.org/wp-content/uploads/2017/12/Save-the-Date-2018-AC-.jpg
624
1050
Kate
https://www.calsaga.org/wp-content/uploads/2021/06/calsaga-web-logo-1.png
Kate
2017-12-08 10:49:43
2017-12-08 10:49:43
Save the Date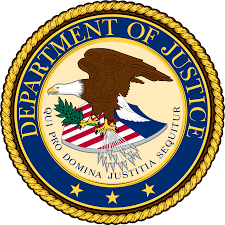 After much hard work on the part of the association, CALSAGA is very pleased to report that the Department of Justice has issued a bulletin to California law enforcement agencies concerning AB 2220. AB 2220 allows a Private Patrol Operator…
https://calsaga.org/wp-content/uploads/2017/11/DOJ-Logo.png
225
225
Kate
https://www.calsaga.org/wp-content/uploads/2021/06/calsaga-web-logo-1.png
Kate
2017-12-04 09:00:12
2017-12-04 09:00:12
Department of Justice Issues Bulletin to CA Law Enforcement Agencies