WHY YOU NEED DIRECTORS & OFFICERS LIABILITY
Nick Langer, Turner Surety & Insurance Brokerage, Inc.
Lawsuits are all too common these days. According to the Chubb 2013 Private Company Risk Survey, the average total cost of Directors & Officers lawsuits to companies typically falls in the six-figure range, including judgments, settlements, fines and legal fees. Without sufficient insurance coverage, defending a lawsuit could be financially devastating to your company.
Directors and Officers liability insurance protects a company's board of directors and/or officers from personal losses against lawsuits.
Why would Directors and Officers be sued?
Directors and officers are sued for a variety of reasons related to their company roles, including:
Breach of fiduciary duty, resulting in financial losses or bankruptcy
Misrepresentation of company assets
Misuse of company funds
Fraud
Failure to comply with workplace laws
Theft of intellectual property and poaching of competitor's customers
Lack of corporate governance
Illegal acts or illegal profits are generally not covered under D&O insurance.
This insurance typically protects the company, as well as covers legal fees, settlements, and other costs in the event that employees, vendors, competitors, investors, customers, or other parties, sue for actual, or alleged, wrongful acts in managing a company.
D&O insurance is the financial backing for a standard indemnification provision, which holds officers harmless for losses due to their role in the company. Many officers and directors will want a company to provide both indemnification and D&O insurance.
Any company, private corporation or public entity, with a corporate board or advisory committee should consider investing in D&O insurance, including non-profit organizations. Your company does not have to post revenues in the tens of millions of dollars for your directors and officers to be sued over their management of company affairs. In fact, smaller businesses, even a family run business, with fewer assets may need the protection just as much as large, deep-pocketed corporations. Small businesses need to protect employees acting in a capacity of a director or officer.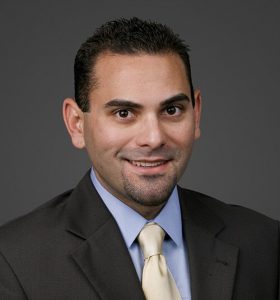 Nick Langer is a Senior Risk Advisor at TSIB with more than 15 years of property & casualty broker experience. He specializes in the Construction, Energy and Security Industries. Nick enjoys the challenge of finding solutions to his client's unique needs and is committed to learning the intricacies of each client's business operations.
Prior to joining TSIB Nick had his own insurance agency that specialized in both personal and commercial lines of insurance. After 7 successful years of growing his property and casualty agency he joined Tolman & Wiker Insurance Services, LLC.
Nick regularly presents at trade associations on risk management topics including: Workers' Compensation, Claims Management, Risk Management, Contractual Risk Transfer and Employment Practices Liability.
Nick is committed to improving the lives and success of his clients for the benefit of the community through his various roles and leadership positions. He has served as the Insurance Advisor to the Board of Directors of The California Association of Licensed Security Agencies, Guards and Associates (CALSAGA). He is President of The Bakersfield Young Professionals in Energy (YPE), a member of the Associated Builders & Contractors (ABC), and the former Government Affairs Committee Chair for the Central California chapter. Nick is a member of the Associated General Contractors (AGC) and the American Society of Safety Engineers (ASSE).
Nick has Bachelor of Science in Business Economics from University of California, Santa Barbara. Nick and his wife have three children and three rescue dogs. In his spare time, Nick is an avid fisherman and enjoys golfing, hiking and fitness training.