Coffee Chat is a new virtual event hosted by the CALSAGA Ambassador Committee. The first half of the event will feature programming relevant to the security industry and the second half will provide an opportunity for networking with other CALSAGA members. These events are free to CALSAGA members and prospective members.
The CALSAGA Ambassador Committee was developed in 2019 with the goal of growing membership from a grassroots effort. Members of the committee are comprised of CALSAGA member company representatives who aim to help grow the mission and membership of CALSAGA and the industry at large.
Interested in joining the Ambassador Committee? Email a brief statement about yourself, your experience in the security industry and your desire to serve on the committee to members@calsaga.org.
Past Events: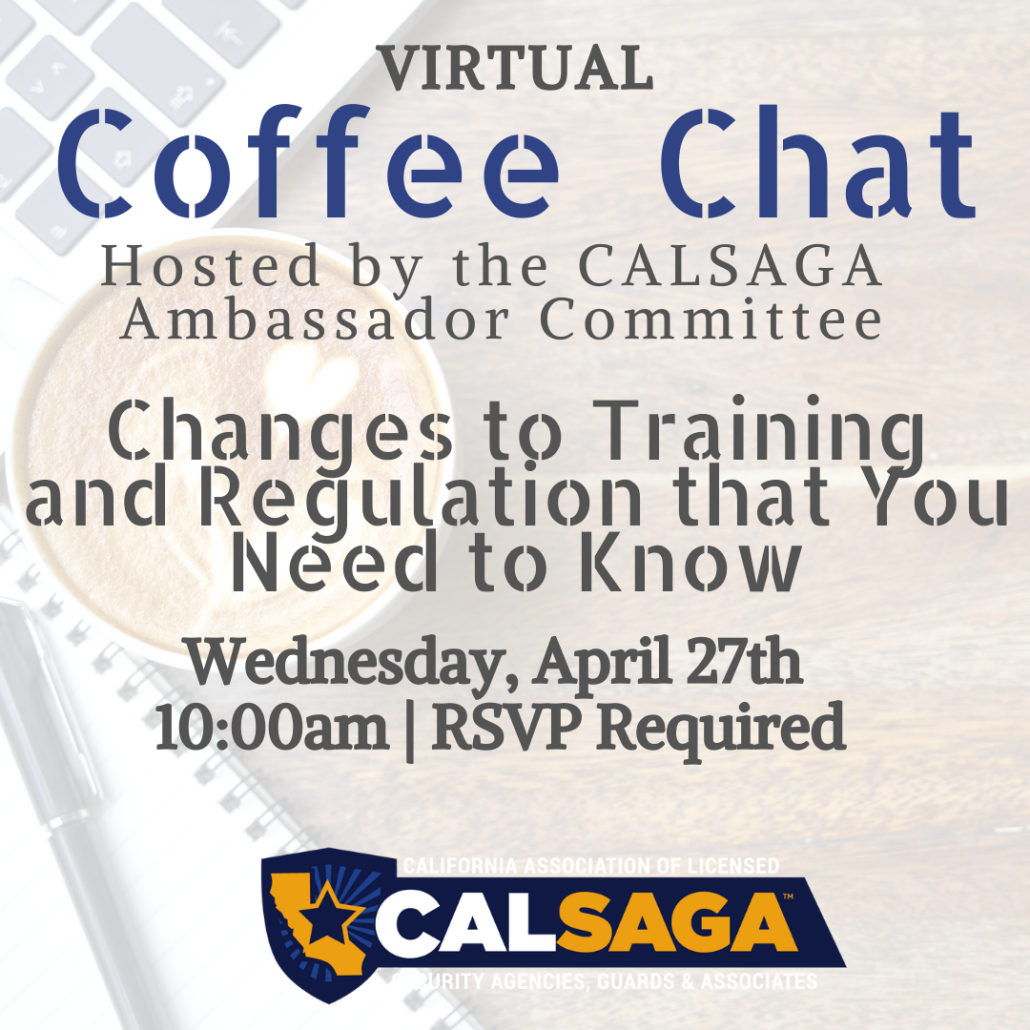 _ _ _ _ _ _ _ _ _ _ _ _ _ _ _ _ _ _ _ _ _ _ _ _ _ _ _ _ _ _ _ _ _ _ _ _ _ _ _ _ _ _ _ _ _ _ _ _